Content writing is of utmost importance for those who are involved in online marketing businesses. Many companies, now days, offer content writing services. They cater to a varied class of businesses. Webmasters and marketing professionals who are related to Search Engine Optimization (SEO) mostly use these.
SEO is a method to reach out to a larger number of clients using search engines for marketing a website. SEO content can help clients achieve higher search engine rankings.
But there is a difference between regular content writing and SEO content writing. The difference is how you define your writing, and what you need to attain as a professional online copywriter or content writer. All the website owners want higher search engine rankings to increase their visibility on the first result page so that they get more targeted search engine traffic and they know their content can help them achieve that. So they opt for SEO content that can help them improve their search engine rankings. To stand out amongst your competition require SEO content writers. The text below will lay down SEO guidelines for web content writers.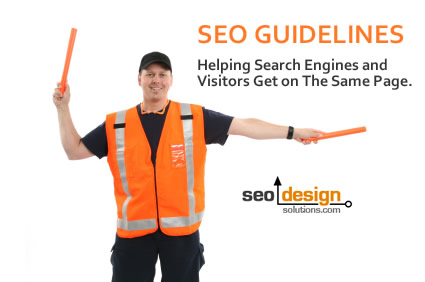 1. Stress On Focused Pages
Search engines prefer focused pages, especially talking about a particular topic or phrase. So, do not try to cover everything under the aegis of a single page. Create pages focusing specific topics. It also provides satisfaction to people who are fussy about keyword density.
2. Page Title
It is the most important part of any webpage. It must appeal to the search engines and attract them towards your page. It must present to the search engines the most compelling reason to blog post it. Preferably, use the entire phrase you are targeting, in the title.
3. Systematize Your Content
Organize your content using right tags wherever required. Search engines specifically look for the right words at particular locations. They look for the keyword you have placed in your entire content.
4. Keyword Density
Keyword density is calculated by (keywords/ total keywords)* 100. Keyword density should range between 2-5%. Use the keywords wherever they fit in appropriately.
5. Fresh Content
Content you post on your web site should be fresh as well as informative so that they do not find your content repetitive and boring. At the same time, it should be meaningful and knowledgeable which is the basic purpose of your content, i.e., to reveal information. Create content which is understandable by the readers as well as search engines.
6. Link Baiting
Topics, which are link baiting, should receive special attention.
7. Number Of Words
Number of words should exceed 400 words. This will ensure that all the aspects are clearly and nicely defined.
Let me know if you want to add something more to this list of guidelines for content writers.
-------------------------------------------------------
Tweet